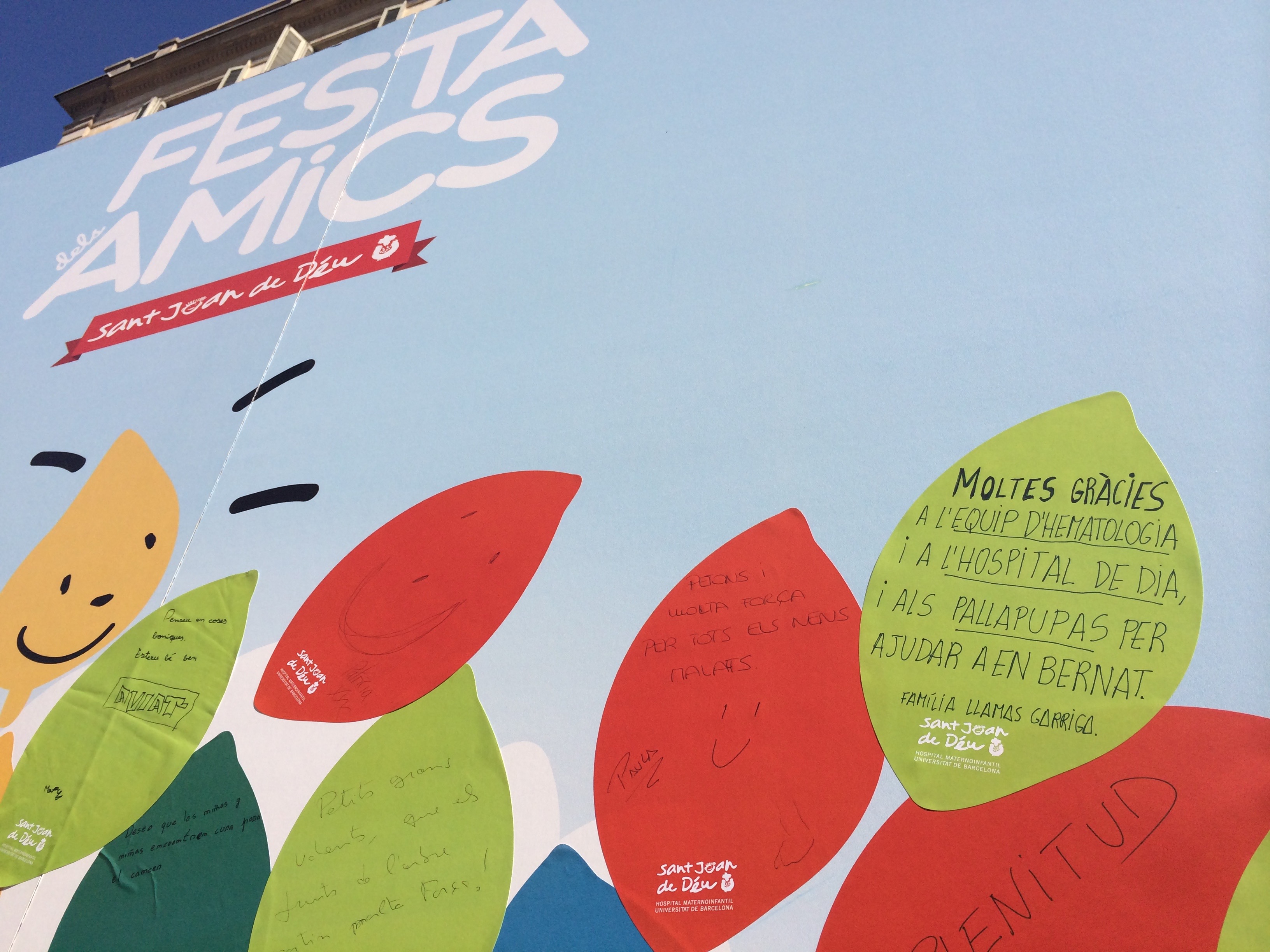 This Saturday, September 26th, in the Gardens of Palau Robert, the 5th Festival of Hospital Sant Joan de Déu will be held. This year it is called the Festa dels Petits Valents (Festival of the Little Brave People), in order to pay homage to the patients of the hospital.
Just like in the past, it will be a fun day for the whole family where the participants will enjoy the workshops run by the program Hospital Amic (Hospital Friend), designed to minimize the impact that being hospitalized has on a child. You will find therapy dogs, music therapy, the Pallapupas (a clown group) and many other things to spend a day with family and to bring a little bit of solidarity to the hospital.
We can assure you that Bernat won't miss it, and we will be there to enjoy the day. Last year we went and it was great! There are pictures at the top of the post

You can find all of the information of the Amic Hospital by clicking here.