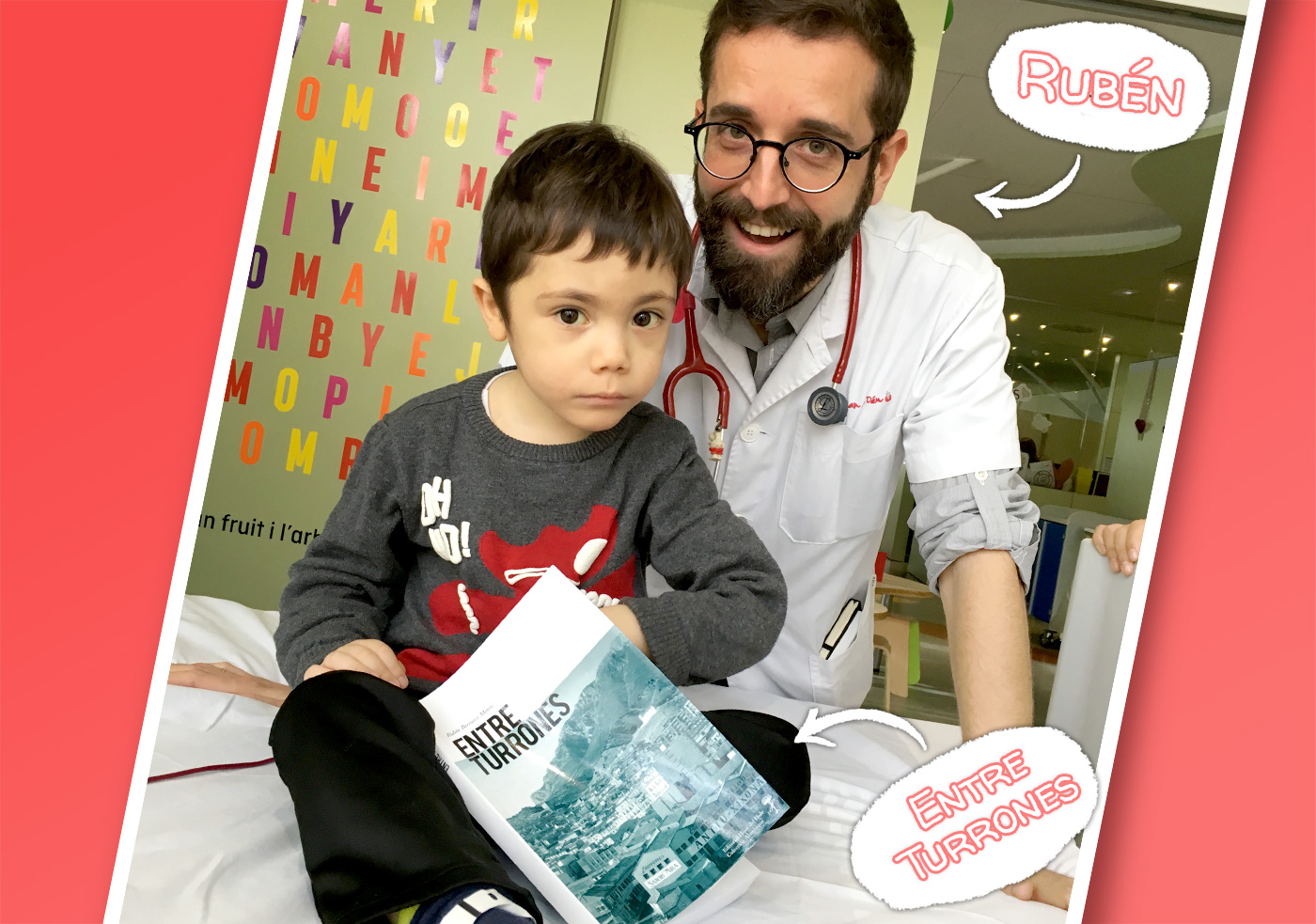 Lately, we have not discussed the blood transfusions that Bernat has been receiving in our blog. Although there have been many ups and downs, some weeks are more difficult than others. But at this time, we have decided to announce something: one of the hematologists helping Bernat has become famous!
Ruben, who has been with us since Bernat was a baby, just published a book that had nothing to do with him being a doctor:"Entre turrones", a fun and original book based on a town in Spain called Jijona. What else could we have done besides buy it immediately at the hospital kiosk? Whether it's for his great personality, or his literary talent, the point is that the book is selling well, and getting a copy isn't exactly easy.
Taking advantage of our visit, we asked him to sign our copy of the book, and above all, to dedicate it to Bernat. Although still small, Bernat's hematologist is rapidly gaining fame. Frankly, if the book is even half as good as he is at being hematologist, it's a guaranteed masterpiece.
As for Bernat and his status before the transfusion, today his red blood cell levels are luckily not as low as earlier this year. Even still, a blood transfusion is necessary; perfect in order to feel strong before the Day of the Three Kings (A Spanish Christmas tradition).