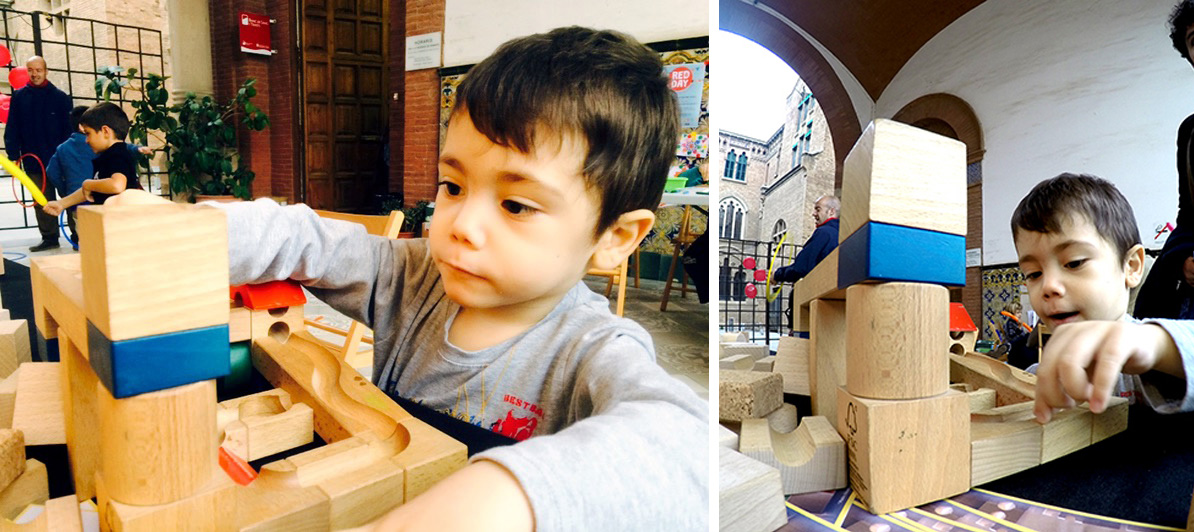 On October 24th, we celebrated the second Red Day, a day dedicated to the families that donate blood, and created for the Association of Blood Donors of the Saint Pau Hospital. The main objective of this fantastic event is for children to see the positive effects of donating blood, spend time with their families, and enjoy all of the activities that we put forth in this space.
In addition, the Red Day counts on the collaboration of Mammaprof, a principle online guide for families to enjoy. They have been working together for 2 years and have been able to demonstrate that donating blood can be a very educational and positive family act. They created a playroom for many little kids and they carried out activities such as painting, yoga, a culinary workshop, live music, and a Cuboro shop (circuits of marbles), where everyone can spend a good time. Including Bernat!
From all of us here, we would like to thank the organizers, and of course, the donors for showing their support. We will be there next year!