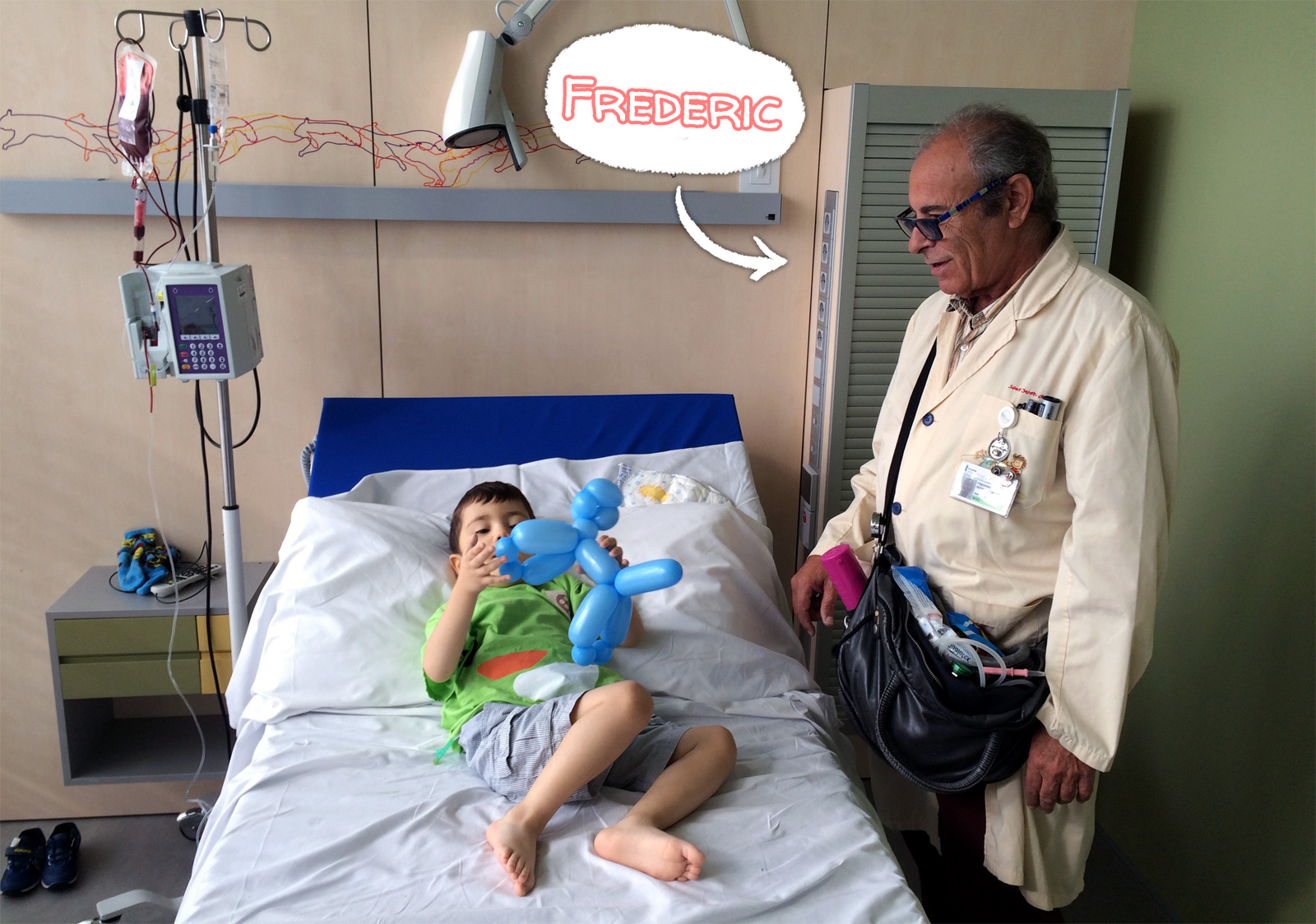 Last Tuesday the 29th Bernat received another blood transfusion. Even as his parents it's hard to know exactly how he is actually feeling. He had been tired for a few days but as usual he was still eager to do everything. In fact, even when he first arrived at the hospital he kept talking and laughing and was in a great mood. However, shortly after breakfast while we were waiting for results, we were told to go upstairs immediately because the level of red blood cells was 5.4.
A level below 7 should be taken very seriously even with kids that are used to having chronic anemia. One problem that exist with chronic anemia is that the heart has to pump harder just to supply enough oxygen to the metabolism of your body. Bernat had never reached a level below 7 before in his life and this resulted in a difficult morning for his family. These low levels were unexpected, and each day more and more surprises arose. However, Bernat stayed strong and was able to ignore the struggles he faced but his family had to get used to the fact that he was very sick.
Thanks to the volunteers at the hospital, there was always a reason to smile and forget about the unfortunate situation at hand. We had a much appreciated visit from Frederic Ferralta as seen in the picture above. Ferralta was great company to Bernat with his kindness and generosity. Above all we were surprised by Frederic's ability to make all kinds of balloon figures. The balloons looked very professional and he even made a puppy and a sword out of balloons and gave them to Bernat. Thank You!