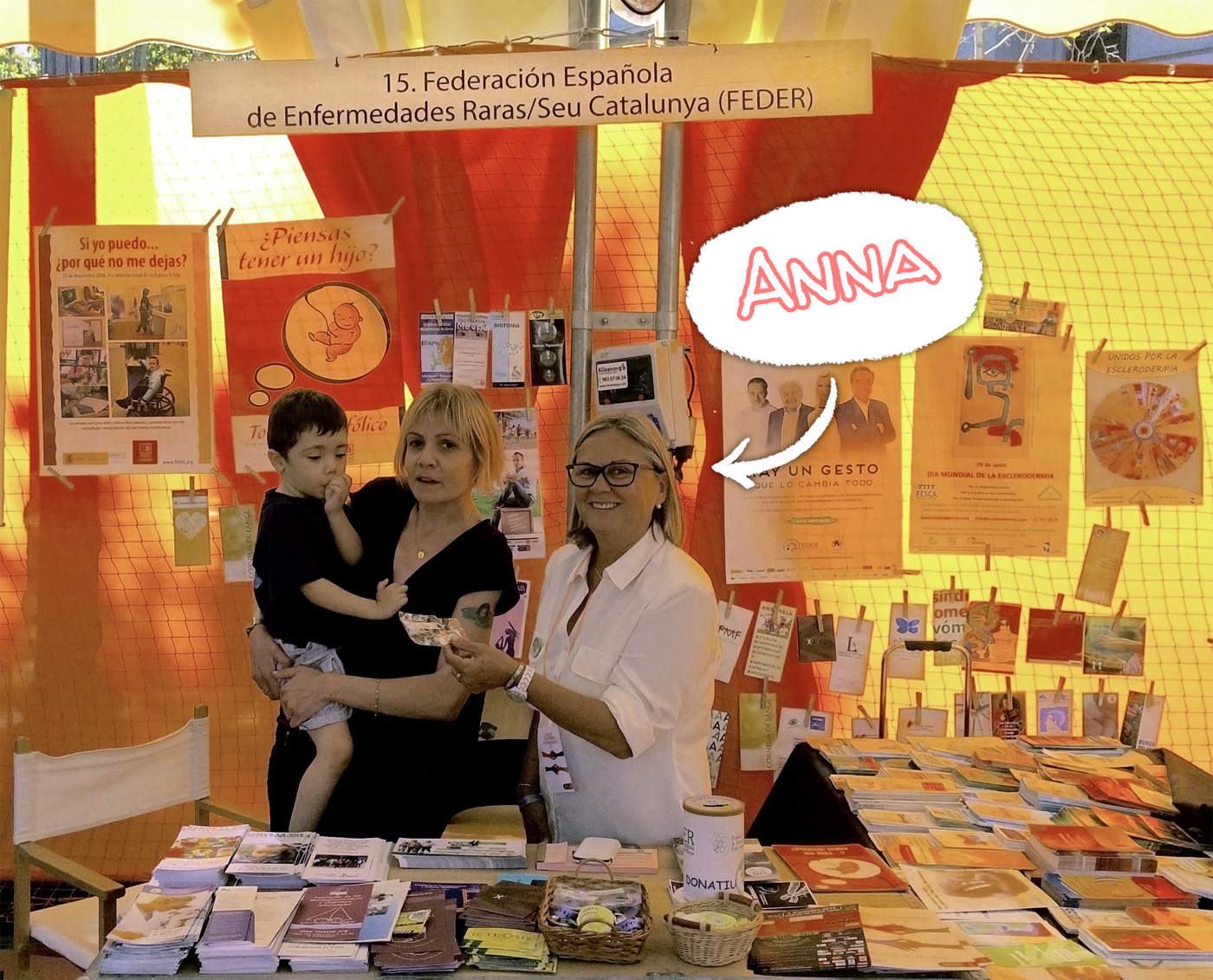 Last week, Barcelona was ready for a party. "La Merce" festival gave life to the city with all kinds of activities and events. Among these events, we attended the 20th anniversary ceremony of the Association of Barcelona in the Plaza Cataluña and surrounding areas. There, all kinds of associations and federations from the social field presented their work to the visitors. Like every year, among the different federations, FEDER (Spanish Federation for Rare Diseases) had to be there.
We were lucky enough to meet Anna Ripoll, who is a delegate of FEDER in Catalonia. We loved being able to talk to her, and they showed us all their support for our initiative to raise awareness for Pyruvate Kinase Deficiency through this website. At this point, we are very thankful for all the attention and advice they gave us.
I would also recommend going to the FEDER full web page. You will find all the information about the work they provide to patients and their families about rare diseases.