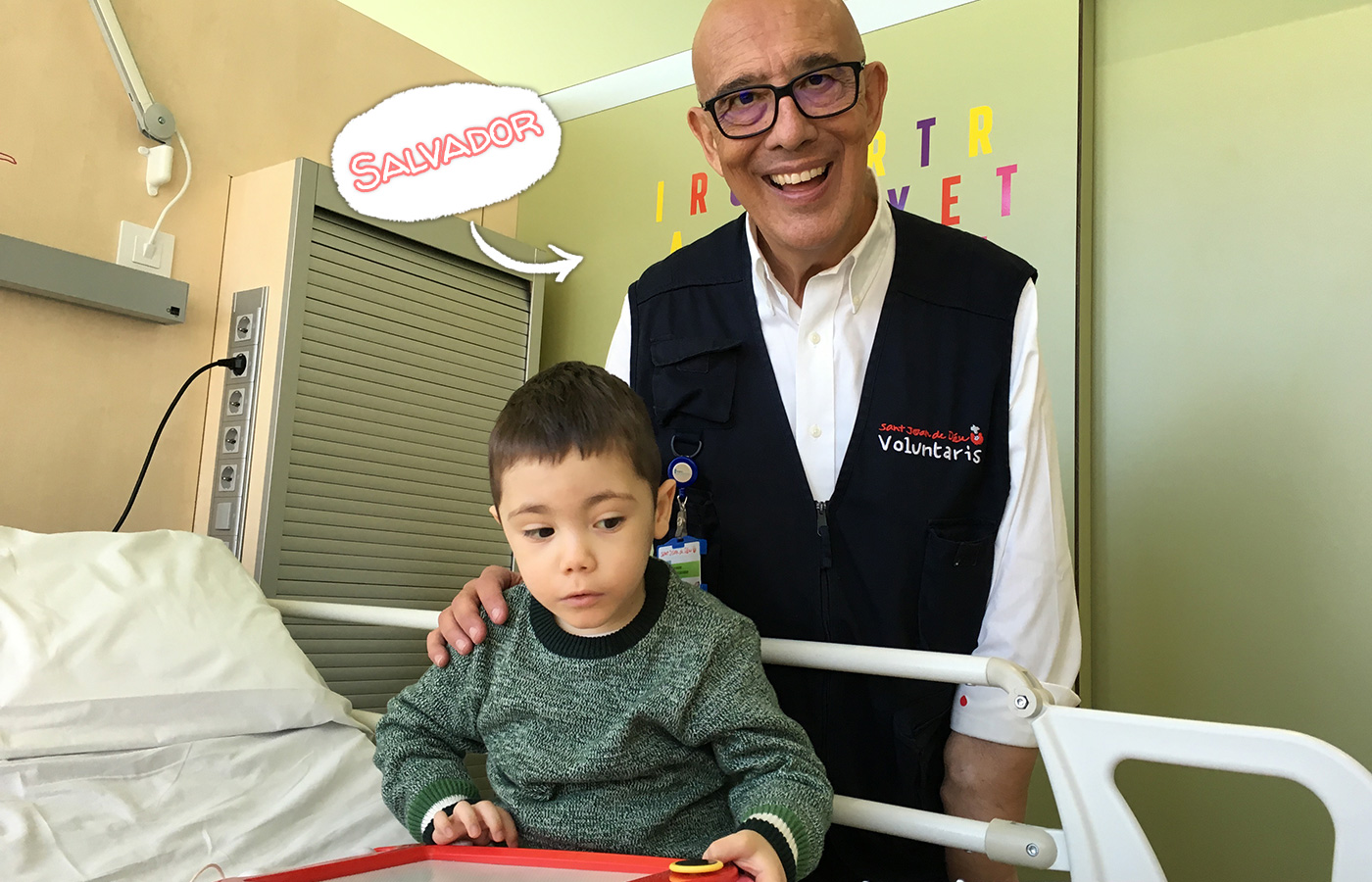 Last Thursday, February 4th, while Bernat was receiving his transfusion, we had a lovely visit from somebody special. It was Salvador Tejero, one of the most senior and beloved volunteers at the Sant Joan de Déu Hospital. It had been several months since we had last seen him. We thought that maybe they had changed his volunteer station and that we wouldn't run into him again. But it had been personal reasons that had kept him away for a time. In any event, when he came into our room, we were very happy.
Salvador started as a volunteer on the Oncology wing but after a time, moved to the Hospital de Día. This year will mark his 12th as a volunteer. That's twelve years during which he has dedicated his time to this generous and altruistic work.
We have known him since Bernat was almost two months old and he has proven himself to be a person with a great heart. He knows how to deal with children, parents and/or families during delicate times. His presence infects everyone around him with positive energy. It's undeniable that volunteer work is his vocation. Thank you, Salvador!
The team of volunteers at the Sant Joan de Déu Hospital is indispensable and throughout our years as patient and family, we have met many amazing and kind people. To them we are forever grateful. They have been beside us during each and every moment and day. Empathizing and navigating the situation, they have been able to distract us and to make us all feel better. Thank you from the bottom of our hearts.