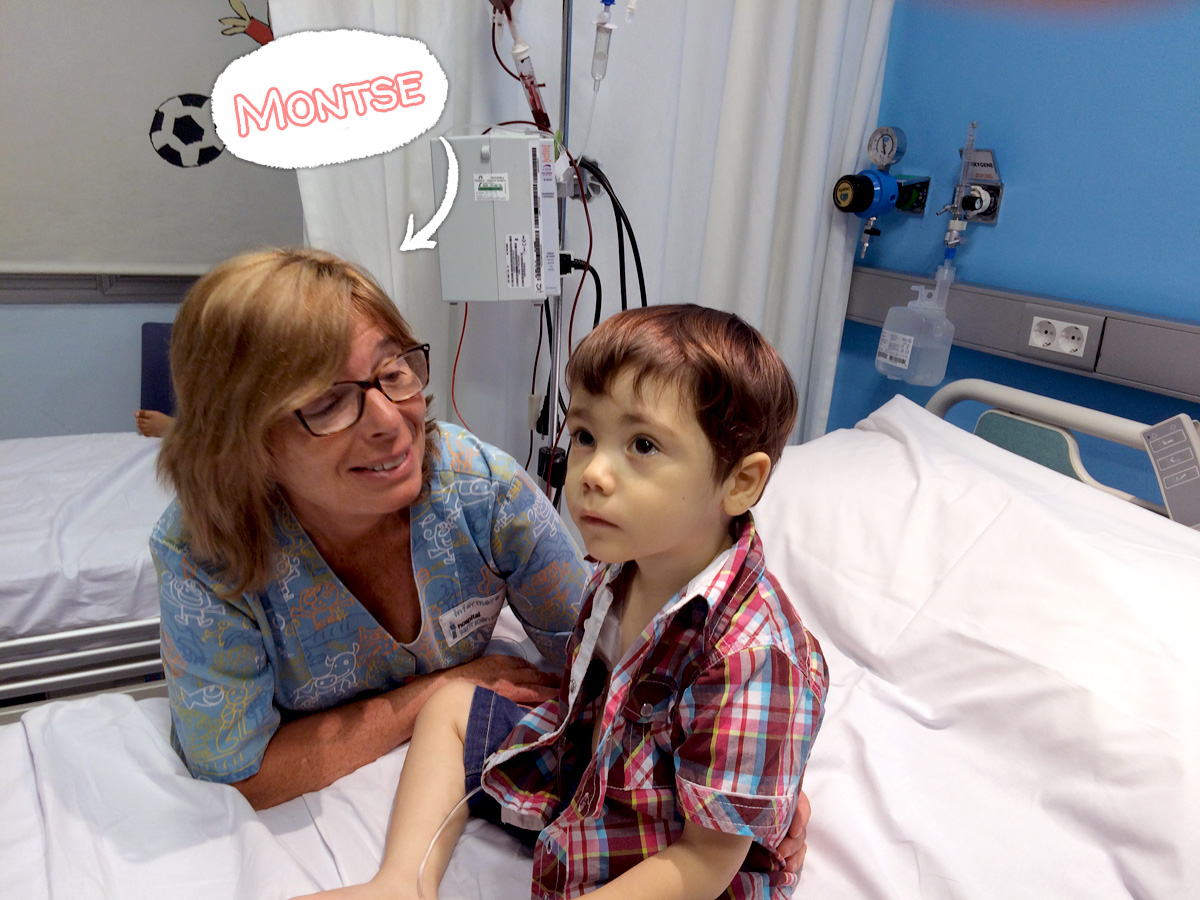 On June 11th, Bernat received another blood transfusion in San Joan de Déu Hospital. As explained above, upon arrival he underwent a blood test in order to determine his levels of red blood cells. During this visit with the doctor, we were informed that this time his red blood cell levels were lower than usual.
We, as parents, were astonished. Many times, we don't know how much our little boy is going through, but we are able to imagine the degree of anemia on transfusion day. Bernat is so accustomed to the anemic state that he is able to trick us into thinking that he is okay.
Last weekend, we saw him running and full of energy. The Sunday prior to the transfusion, he didn't even take his nap, which is something he always needs. Because of this, we were surprised to learn that he had a dangerously low level of red blood cells. When the level of red blood cells gets below seven, the body begins to notice pretty severe alterations: the transport of oxygen in the blood is sufficiently lower, so the heart needs to beat faster, which leads to noticeable acceleration in the heart.
Given the results, the doctor decided to push our visit up to within the next 3 weeks.
Luckily, once we got to the Day Hospital, Bernat received his transfusion. Montse was the nurse who was by our side throughout the process. And not just on that day! Montse is a veteran in this place and has known Bernat since he was very little and just beginning to speak. Therefore, we want to take the time to thank her, because she always greets us with a smile and has been at little Bernat's side since the beginning. Thanks, Montse!