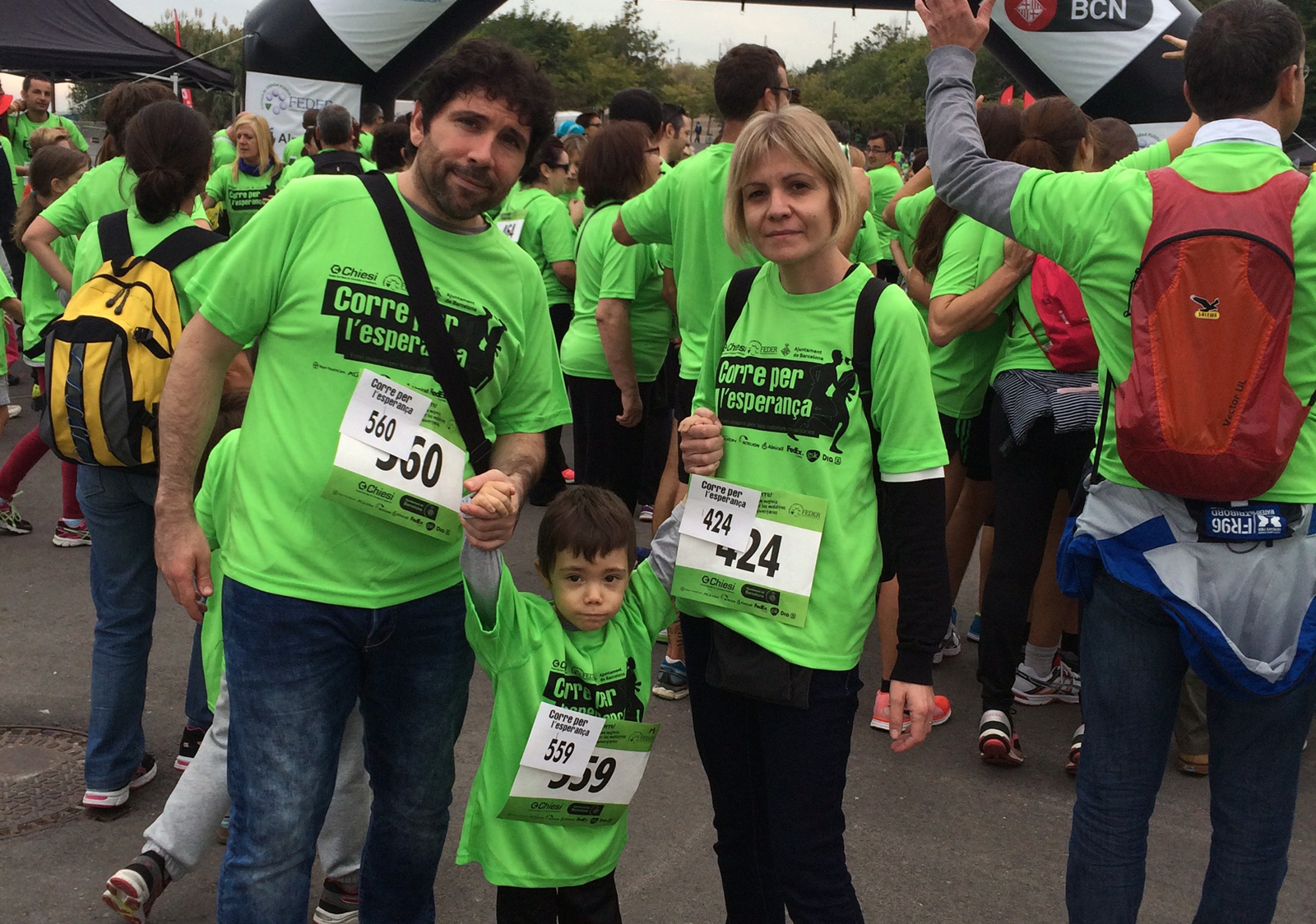 The Race for Hope was held this past Sunday, organized by FEDER (Spanish Federation of Rare Diseases). It's a spectacular way to pay homage to rare diseases, and raise awareness about the causes and effects of these diseases through sports. The race was divided into three distances: 10 kilometers, 5 kilometers, and a family friendly run that was a little more than 2 kilometers.
The environment was fantastic, and so were the results. We ran in the family race, where Bernat received a beautiful medal for hope; a symbol for all those people who suffer from these sicknesses and illnesses who have to fight day after day.
After the experience, I'm sure that we will do it again next year!