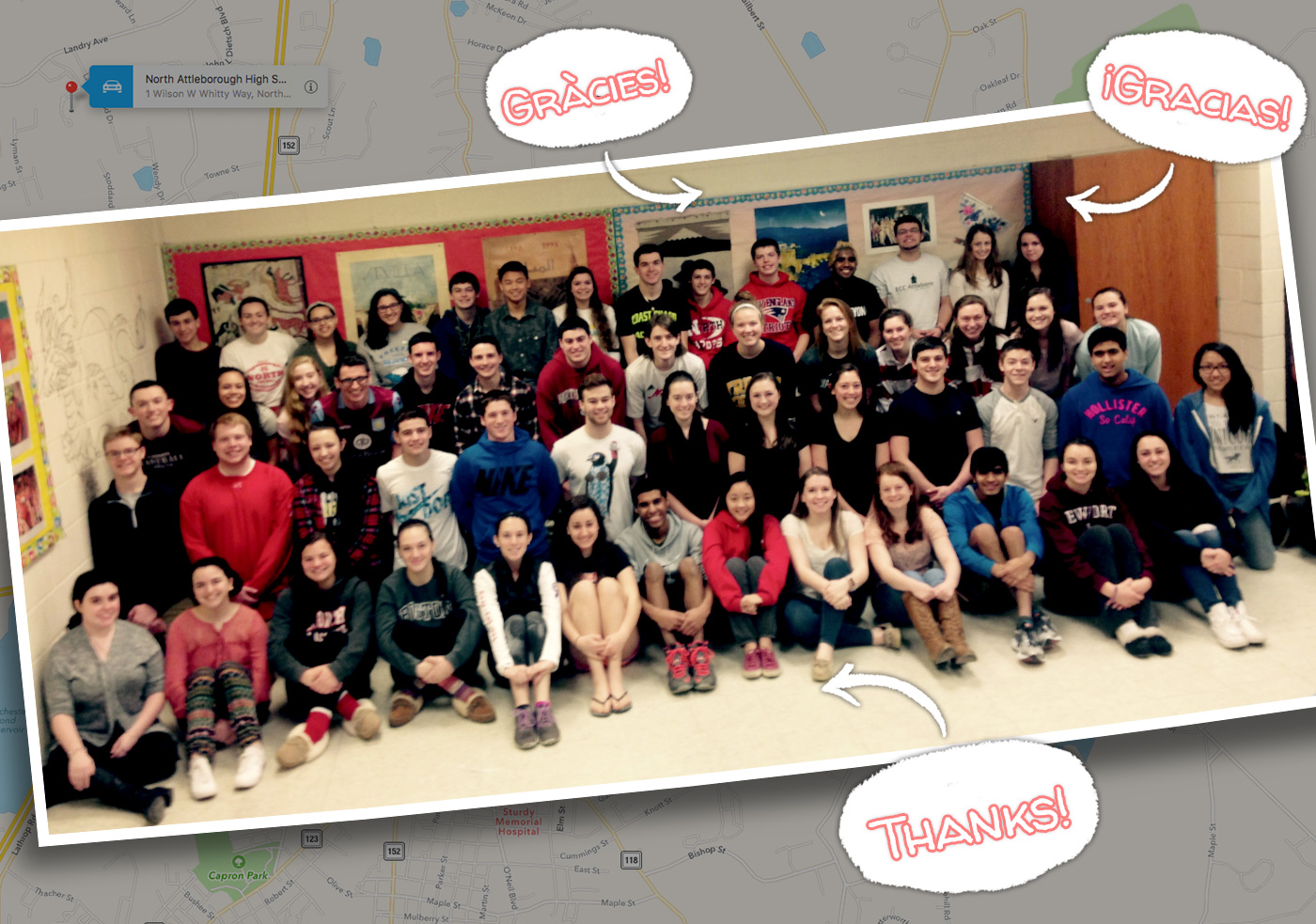 Recently, elpetitbernat has been made available in English. This means that all of the information about Pyruvate Kinase Deficiency and about little Bernat is available to many more people on the planet. But don't think we did this ourselves! It was a marvelous act of support carried out by strangers. And today, of course, we want to share the story with you.
A couple of months ago a woman from North Attleboro, Massachusetts (USA) contacted us to tell us that she had seen our web page and that she had loved it. It turns out that she is also afflicted with PDK and had found us on Facebook. She loved the site so much that she asked us if we were planning on translating it into English. We had to tell her that, regrettably, we were unable to translate such technical topics, as they are even difficult to explain in our own language.
A couple of days later, the woman let us know that she was going to try to contact a language teacher from the high school in her town to see if anybody would help to translate the site. It seemed like a great idea to us, an example of solidarity and good faith. To our surprise, a couple of weeks later, we received an email from Anne Marie McGrail, a Spanish teacher from North Attleboro High School. She told us that she and her students would be happy to translate the site. She told us that it would be a great learning opportunity for her students, and she added that her students had been very excited about the opportunity to help such a worthy cause.
Soon after, the translations arrived and not just for the main pages but also for each and every one of the blogs. And if this weren't wonderful enough, the students and their teacher promised to translate all of the future articles that we wanted to add to the site.
What do you think? It has shown us that there are wonderful people in this world with great hearts and a sincere desire to help others. So from Barcelona, Spain we want to thank the anonymous individual who put us into contact with our translators. We also want to thank Ms. McGrail and all of the North Attleboro High School students that participated in translating our page. THANK YOU!