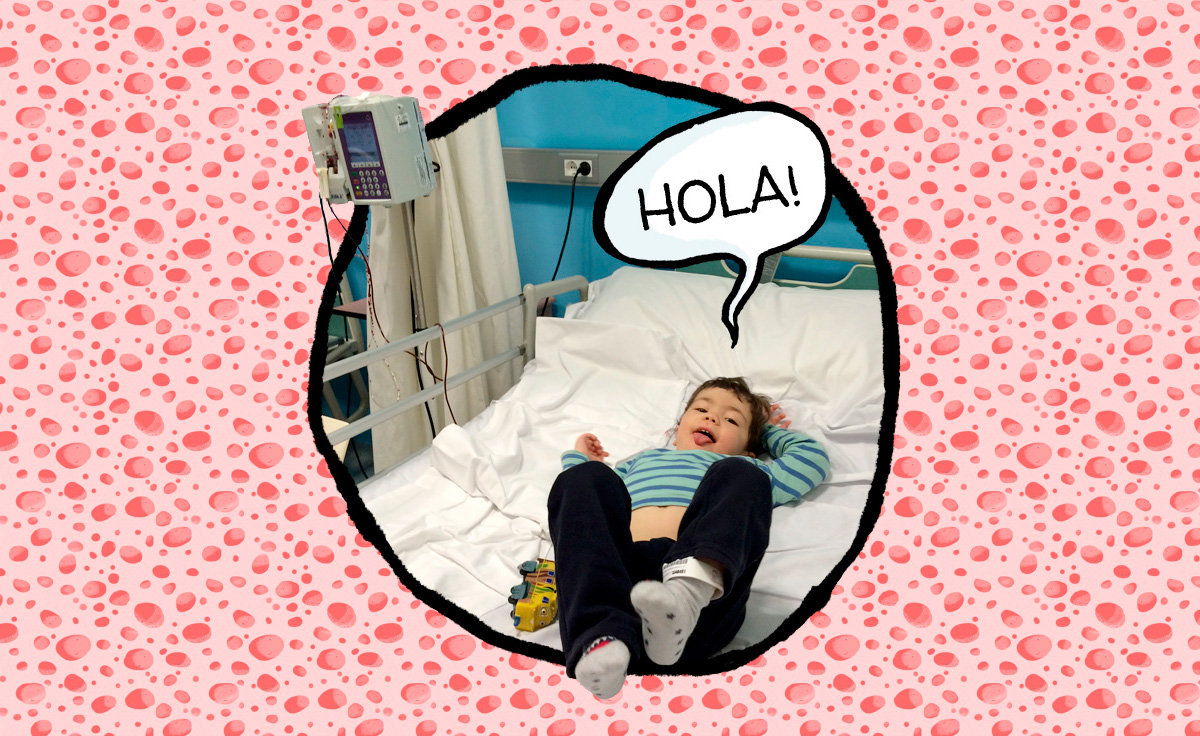 Yesterday, Bernat received a new blood transfusion. The fiftieth one, including all the blood transfusions he has had in the past three years. He is always brave, and in the photo one can see that he is calm and happy.
We want to take this time to thank the hematologists of San Joan de Déu Hospital: Dr. Ruben Berrueco and Dr. Albert Catalan. They are excellent professionals and good people. They are very supportive, and we are very fortunate to be in their hands.
In addition, we want to thank the great work that the day staff of the hospital has carried out, from the nurses to the administrative department.
Also, we want to stress the admiration that we feel for the work that the Pallapupas have done. They continue to make us laugh and always include us in their madness. It would not be the same without them.
We can't forget some of the most essential people in San Joan de Deu Hospital, the volunteers. They are a great source of support for the families and the kids.
And finally, we want to give lots of thanks to all of the anonymous people that have been donating blood. Without them, Bernat would not have a bag of blood ready each time he needed it. They are the real heroes!