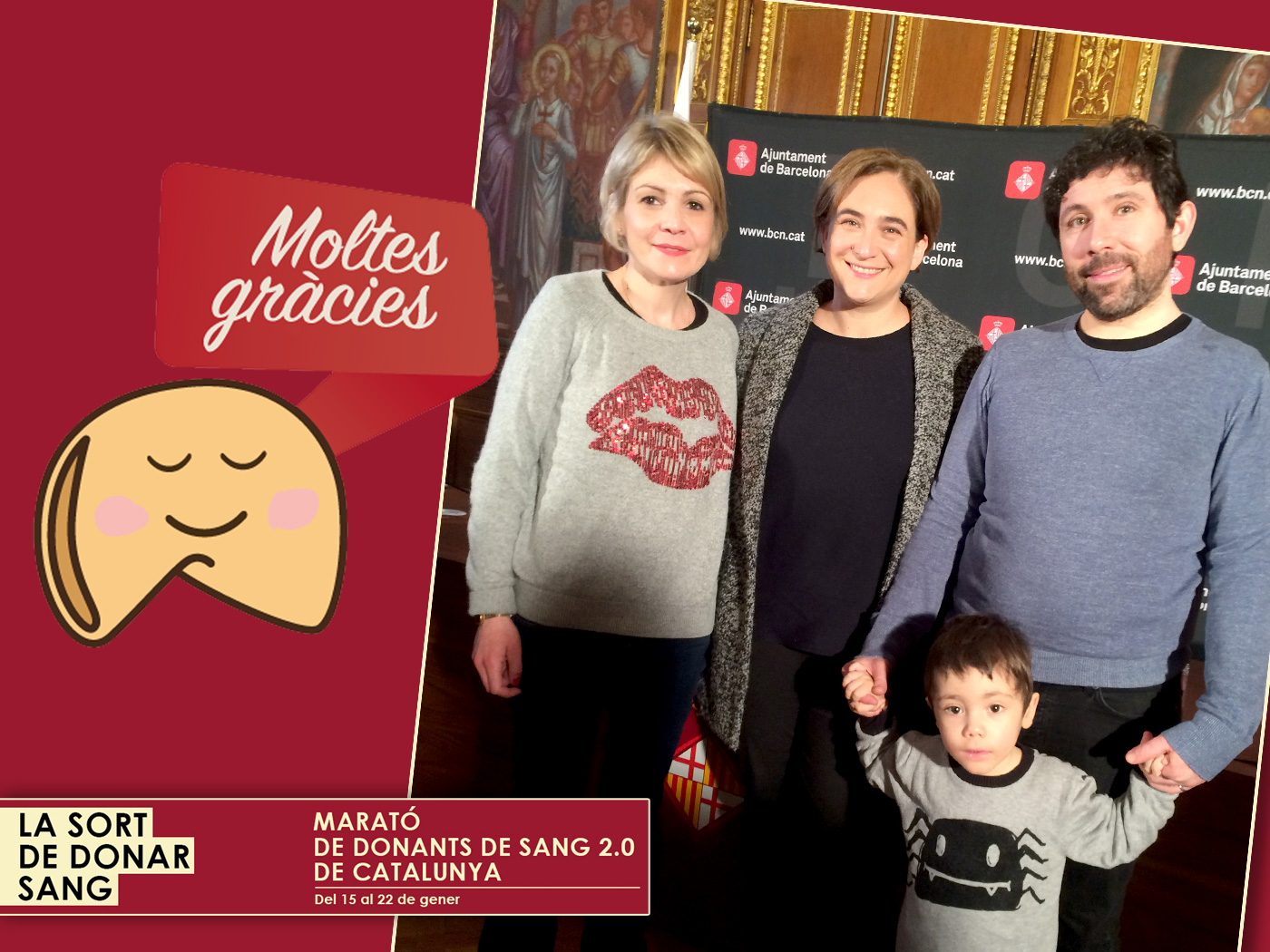 On December 28th, 2015, in Barcelona, the Catalan Blood Donor Marathon 2.0 was announced, and it was held January 15-22 of 2016. Ada Colau (The Mayor of Barcelona), Gemma Tarafa (The Commissioner of Health), and Enric Argelagués (The Director of the Blood and Tissue Bank) were the managers of the event.
This year, the marathon was accompanied by the slogan, "The Luck of Giving Blood." Those in charge wanted 7,000 extra donations during the Christmas period to add to the low amount of existing reserves. Another point of emphasis is that apart from being able to make donations to major hospitals, the town hall of Barcelona had 5 bloodmobiles on loan that were stationed in the Cataluna Plaza Friday, January 15 and Saturday, January 16 from 10 am – 9 pm. During the day there were many activities and entertainment run by magnificent volunteers.
In the ceremonies, there were also representatives from the Blood and Tissue Bank for whom we have a very special appreciation for. Also, there were members of the Red Cross and the association of blood donors. They were presenting what are called "ambassadors" that are dedicated to spreading the marathon through social networks. Until now, this group was made up of blood donors, but this year it was also partially made up of people who are or who have been blood recipients. And we have had the privilege of being a part of it.
Finally, we want to say thanks for the ceremony in the Barcelona Town Hall, and for giving us an opportunity to be able to explain Bernat's case and to give thanks to the generous blood donors. Also, to give thanks to the Blood and Tissue Bank for all of the marvelous work that they have done.
Signing up for the marathon is very easy, and you can help save lives at http://www.maratodonants.cat/ And remember that other ways to help are to spread awareness on social networks and to talk about the need for blood donors, so as to follow the campaign. You can follow us on Facebook or Twitter.