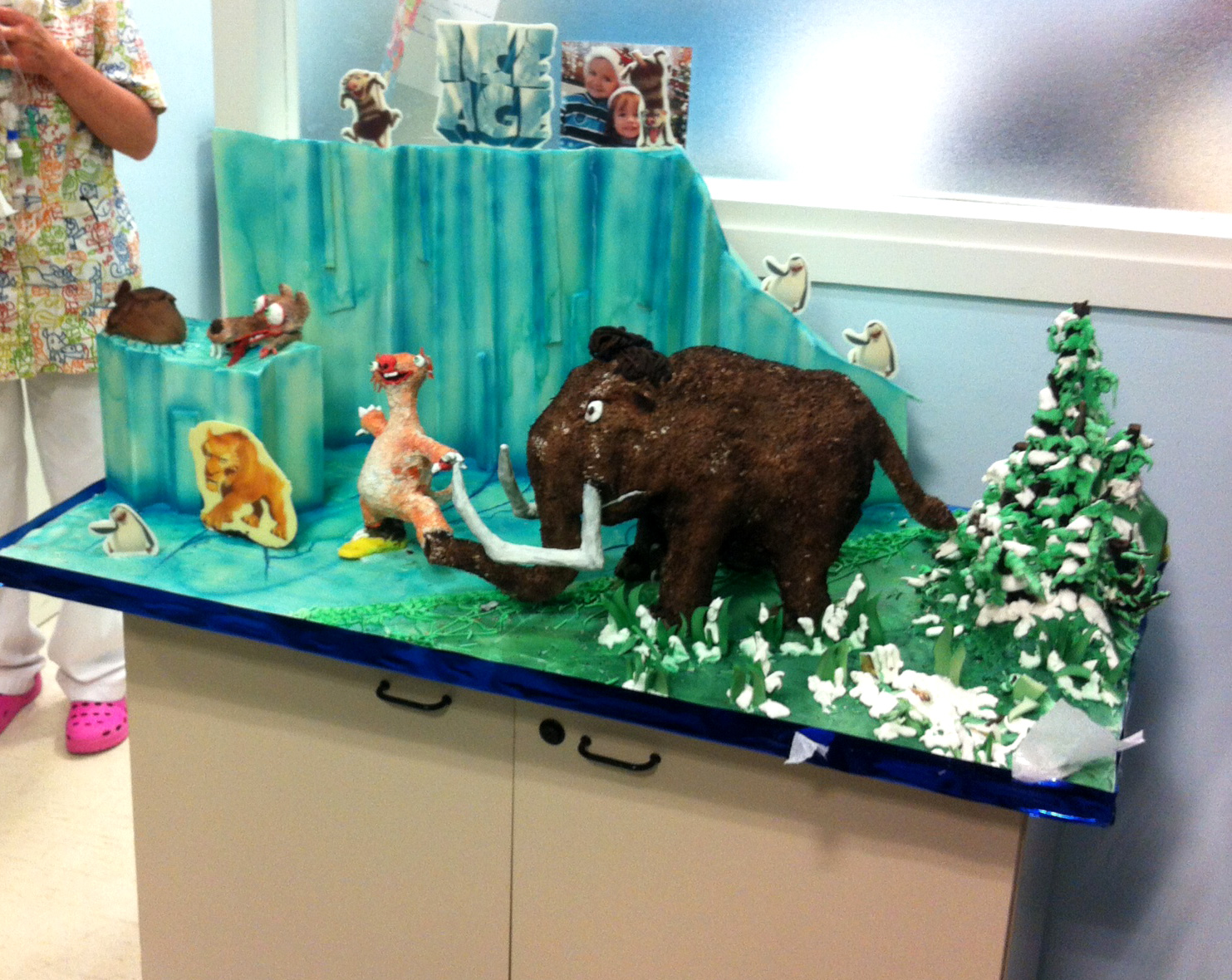 Today, the children of the Day Hospital received a very sweet gift: two chocolate sculptures that are authentic works of art. The bakery Llorenç from Viladecans created these treats voluntarily, and brought a little bit of happiness to the children that were there. One sculpture was dedicated to the mythical Disney movie "The Lion King", and the other to "Ice Age." Some spectacular works for a marvelous cause.
Bernat ate a penguin made of white chocolate, and a piece of a tree from the Ice Age sculpture. What child says no to chocolate?
Many thanks to the Llorenç Bakery, it was a fantastic gift!